The day has come – you've finally received the wireless earbuds you've been waiting for.
The benefits of wireless earbuds are endless. Most models come with one-touch controls and/or voice controls, amazing sound quality, and give the user true hands-free flexibility. Gone are the days when you had to carry your phone around, tethered to it by a wire.
Your new earbuds represent freedom from your device, so long as you're in Bluetooth range. Oh, happy day!
So, imagine the disappointment you may feel when you've finally connected your Onn earbuds to your listening device, and instead of hearing that full, immersive sound, only one of your earbuds actually works.
Unfortunately, this is a common issue for many makes and models of true wireless headphones. Today, we explore some of the reasons behind this issue with one of the more popular brands of earbuds: Onn.
If you've recently purchased Onn earbuds and one side is not working, keep reading for tips and tricks on how to fix this problem. Let's get started.
---
A Brief Overview of Onn Earbuds
Onn earbuds are a great, entry-level, wireless earbud product. Their price point is extremely reasonable, starting at around $20. Because of this, Onn products are an excellent place to start if you're unsure whether or not you even like or want in-ear wireless headphones.
The type of Bluetooth headphone you prefer is essentially a subjective experience – some people prefer the low profile of an in-ear model, while others like the comfort and cushioning of an over-the-ear model. It's truly up to you.
If you're considering or have already purchased Onn earbuds, then you probably know they come with the following features: charging case, touch control, noise cancelling, 15-minute charge for 2 hours of playback, splash-proofing, and up to 22 hours of playback when the Onn Bluetooth earbuds are at a full charge. Plus, they come in an all-white and all-black colorway, so you can choose your favorite option.
Many people have noted that Onn wireless headphones are a reasonable dupe for Apple AirPods without the significant upfront costs associated with Apple products. Onn may not produce the same audio quality as Apple, but if you're just looking for a pair of wireless earphones to use at your desk, in your office, or casually around the house, then Onn Bluetooth earbuds are a good product to start with.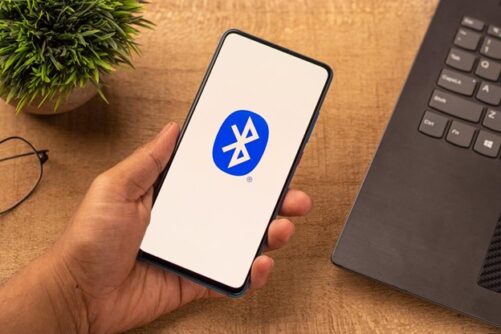 ---
How Does Bluetooth Technology Work?
When we talk about wireless earbuds and how they work, it's essential to understand the technology behind these useful gadgets. It's hard to imagine a life without wireless communication – that's how common it is in our everyday lives. Wireless internet has transformed our homes and offices, allowing us to ditch the cords and move our devices wherever we go.
Bluetooth is a form of wireless communication. Whereas wireless internet connections use a router to send signals between devices, Bluetooth connects devices directly to each other (so, you pair wireless earbuds directly to your phone or media player, in this case). The benefit of a Bluetooth connection is that your device uses less power and thus improves your battery life.
When Bluetooth devices are paired, they begin to exchange information using low-power radio waves on a frequency of 2.400 GHz and 2.483.5 GHz. For this article, we will consider this type of Bluetooth connection short-range technology, meaning that paired devices must be within a certain number of feet to exchange information freely. Most wireless earbuds must be within a range of approximately 30 feet to function properly.
---
Reasons Why Your Onn Earbuds May Not Be Working Properly
Here are some common reasons for your Onn earbuds only playing sound out of one ear and tips for how you can try to solve this issue.
"Forget" Your Bluetooth Connection And Try Again
Since we were just discussing Bluetooth technology, this is an excellent place to start if you wonder why your Onn earbuds are only working on one side. Often, resetting the Bluetooth connection between your devices will be an easy enough way to solve this problem.
To reset your Bluetooth connection, try the following steps:
–        Open your device settings and navigate to Bluetooth.
–        From there, you can see all Bluetooth devices connected to your phone or media player. You should see Onn Earbuds (or whatever you've decided to call your earbuds during set-up).
–        Once you've selected Onn Earbuds and opened the following menu, you should see an option to "Forget This Device." Select this option to remove Onn earbuds from your Bluetooth list.
–        After you've done this, you can reestablish your Bluetooth connection. To pair Onn Bluetooth earbuds, follow the directions in your Onn user manual.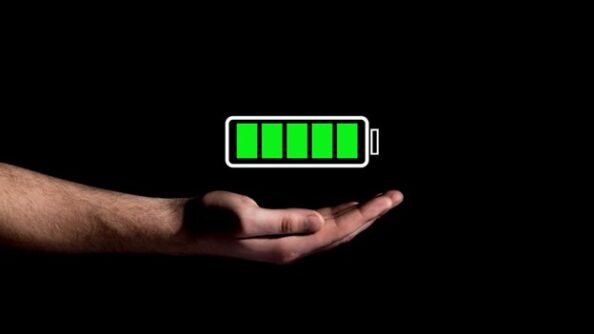 Check Your Battery Life
Checking your battery life sounds like an obvious place to start, but it is often overlooked by many users attempting to fix this problem.
Sometimes, one earbud will maintain a charge better than the other. To determine if this is the cause of your issue, the best thing to do is to let the working earbud drain down to 0% battery.
Once you're sure the battery is fully drained, put both earbuds back in their charging case and let them come back to a full charge. Many find that once the earbuds are back at 100%, the full sound function will also return.
If this solution works for you, pay attention to whether or not the earbud that was acting up retains its battery life at the same rate as the other. If it drains quickly or the sound goes out again, you may have a faulty earbud on your hands.
Check That Both Onn Earbuds Are Paired Properly
Sometimes, Onn earbuds will lose the connection between the left and right buds. A full factory reset of your Onn product should help solve this issue. To perform a factory reset, follow these steps:
–        Start by turning off your Onn earbuds.
–        Once you're sure your earbuds are off, press and hold the power button for at least 10 seconds. Holding the power button while turning the power on is key to the factory reset.
–        At this point, the red and blue LED lights on your earbuds should start flashing.
–        When this happens, your earbuds have been restored to factory settings. You can now try to reconect your earbuds, which should fix Bluetooth pairing problems. Again, if you need help with Onn headphones pairing, check the user manual.
Make Sure You're Listening In Stereo, Not Mono
Another obvious, though sometimes overlooked, solution is to ensure your Onn Bluetooth headphone set is using the right audio settings. You may be aware of mono versus stereo sound, but just in case you're not, here's a brief overview.
Stereo uses multiple channels to convert multiple signals into sound. In this case, it means that both earbuds are receiving the signal to playback sound.
Mono, on the other hand, uses one channel to convert a signal to sound. As you may have deduced, only one of your Bluetooth headphones will play sound.
To double-check that you're playing in stereo, open the app or streaming service you're using to play your audio files. There should be a setting in the menu that will toggle back and forth between the two options.
Are Your Earbuds Clean and Unobstructed?
Okay, bear with us because this fix is maybe a little gross.
As mentioned before, Onn earbuds are an in-ear listening device. That means the bud is pushed into the entrance of your ear canal. Also at the entrance of your ear canal is ear wax.
It could be that ear wax has gotten into the silicon earpiece and dampened the sound. Try having a closer look at the state of your Bluetooth earbuds. If you see anything in the earpiece, you can try popping it off and giving it a quick clean.
Removing the obstruction will usually result in an improved listening experience. Just one of the joys of in-ear listening!
---
I've Tried These Steps, and My Onn Earbuds Still Only Work On One Side
If you've tried all the tips and tricks mentioned in this article, and your Onn earbuds are still only working on one side, you may have a faulty earbud that needs to be replaced. The unfortunate thing about all pieces of technology is that they have a lifespan. Sure, some are longer than others, but in the end, it's unlikely they'll continue to work forever.
If you happen to keep your receipt and your earbud falls within your store's return window, you may be able to refund your Onn earbuds through the customer service counter. Even if you're outside the refund window, many stores will offer a store credit or exchange instead.
If you haven't kept your receipt or have no luck at the store level, you can try contacting Onn's customer service center directly. They may have additional tips not mentioned in this article, or if you keep the conversation friendly and to the point, they may even offer to replace your Bluetooth earbuds at no additional charge.
---
Final Thoughts
Onn earbuds are a great, entry-level product for those looking to enjoy a wireless listening experience. The audio quality, battery life, and Bluetooth connection exceed expectations for a low price point product.
However, Bluetooth connections, though super convenient, can sometimes be finicky. We believe that most problems with only one of your Onn earbuds working can be fixed by reestablishing your Bluetooth connection. In a perfect world, when you pair Bluetooth headphones, the connections would remain stable, but we all know that isn't usually the case.
If you wonder why your Onn earbuds are only working out of one side and how to fix it, we hope this article has guided you down the right path to a solution. If you have any other suggestions, we'd love to hear them – don't hesitate to reach out.