Are you looking for an affordable indoor home security camera? Then there's a good chance you've come across the Wyze Cam v3 Pro and Eufy Solo IndoorCam c24 in your research.
There's no doubt they're both quality cameras, but if you're trying to decide between them, you must be aware of a few key differences. 
This article compares the Wyze Cam v3 Pro vs. the Eufy c24 to help you find the best indoor security camera for your needs. Though we will cover every category needed to help you make a wise purchase decision, let's begin with one of the most critical factors: video resolution. 
---
~~~ Check Price: Wyze Cam v3 Pro ~~~
~~~ Check Price: Eufy IndoorCam c24 ~~~
---
Video Resolution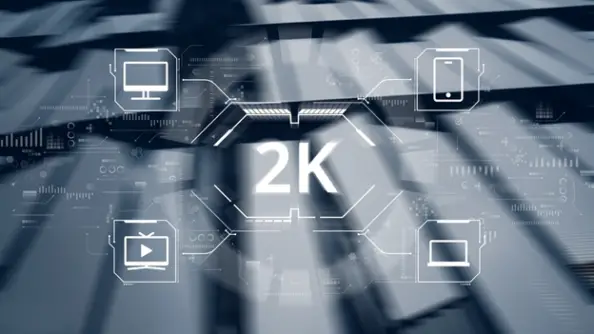 These days, people expect crisp, clear video from their home security cameras. And, for the most part, Wyze and Eufy do not disappoint. The v3 Pro and c24 cameras can both capture footage in stunning 2K, giving you a clear look at what's happening inside your home. 
This is where the "for the most part" comes in. If you choose to use Apple HomeKit with your c24 camera, the video resolution drops to 1080p. 
If you haven't heard of it before, the Apple HomeKit is a framework that you can use for smart home integration and control them using apps on your iPhone, iPad, or Mac. While it is nice to be able to control everything from one place, the fact that the HomeKit limits both streaming and recording to 1080p is certainly less than ideal. 
Of course, 1080p isn't terrible quality, but if your camera can deliver 2K resolution, you would expect it to do so consistently. Better yet, this isn't even limited to just the Apple Home app – you'll only get 1080p in the Eufy app as well. 
So, even though each indoor camera has 2K resolution capabilities, the limitations that the Apple HomeKit puts on the Eufy camera give Wyze the edge in the video resolution department. 
Video Resolution Winner: Wyze Cam v3 Pro 
---
Integrations 
Since we've already mentioned how the Apple HomeKit is compatible with the Eufy c24, let's get into the other platforms you can use with these cameras. 
The v3 Pro and c24 integrate with Amazon Alexa and Google Assistant, which is good news for those who like those popular platforms. However, they each have a third integration specific to their particular camera: the Eufy integrates with the Apple HomeKit, and the Wyze integrates with IFTTT. 
Since you know a little more about HomeKit, let's briefly touch on the other. IFTTT stands for "if this, then that." This provides a service that allows you to connect, integrate, and automate your apps, services, and smart home devices using something they call Applets. For example, you could create or enable an Applet that says, "When I leave home, turn on the security camera." 
IFTTT can be pretty handy, especially considering it currently works with over 700 other services, including the Wyze Cam v3 Pro. And as a bonus, it doesn't limit video resolution like the Apple HomeKit does with the EufyCam. 
Since they both integrate with Amazon Alexa and Google Assistant, it comes down to whether you prefer the HomeKit or IFTTT integration. We believe the choice is clear unless you need the HomeKit integration: IFTTT for the win. 
Integration Winner: Wyze Cam v3 Pro (unless you use HomeKit, in which case the Eufy is preferable) 
---
Night Vision 
When it comes to night vision, you'll still get that clear 2K video resolution from the Wyze Cam v3 Pro and the Eufy Solo IndoorCam c24. However, there is one significant difference: the v3 Pro offers color night vision, while the c24 is only in black and white. 
While nice, the v3 Pro's color vision comes with a few conditions.
First, it records at 15 fps instead of the 20 fps you get during the day. And the second is that it requires at least a little light to work. However, this isn't much of a problem if you activate its built-in spotlights. Otherwise, you're going to end up with the same kind of black-and-white nighttime footage that you'd get with the c24. 
So, if you're going to be using it in an area with no lighting and don't want to activate the spotlights, then you'll probably end up with quality black-and-white video footage no matter which camera you choose. But if you think you'd benefit from seeing that nighttime video in color, then the Wyze camera is the better fit. And hey, even if you don't use it regularly, it's always nice to have the option! 
Night Vision Winner: Wyze Cam v3 Pro 
---
Versatility 
This is the most significant difference between the Eufy c24 and the Wyze v3 Pro: the EufyCam is exclusively for indoor use, and you can use the Wyze device as an outdoor camera. 
While the v3 Pro is suitable for indoor use, it's also an excellent choice for keeping an eye on the outside area of your property. Unlike the non-waterproof Eufy c24, the v3 Pro comes with IP65-rated weather resistance so you can keep it outside year-round without issue.  
It also has those built-in spotlights we mentioned before, which are more suitable for outdoor camera use than inside your home. They can help activate the color night vision and deter anyone wandering around your property at night. And if you want another way to help scare people off, you can activate the integrated siren. 
Ultimately, if you're looking for an indoor/outdoor security cam, then there's no doubt that you should go with the v3 Pro. 
Versatility Winner: Wyze Cam v3 Pro 
---
Motion and Sound Detection + Subscriptions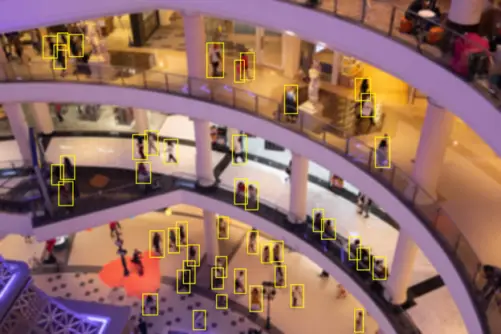 This may seem like an odd pairing of categories, but you'll see why we included subscriptions here in a minute. Let's start by looking at each camera's motion and sound detection capabilities. 
As you may expect from most smart home security cameras these days, both the Wyze device and the Eufy Solo IndoorCam c24 have motion and sound detection capabilities. This means that no matter which one you choose, you'll get motion and sound notifications when they're in range of the camera. You can also set customized activity zones with each one, so you'll only get these notifications when your camera detects something in these areas. 
Now, here's where things start to get a little bit different. The c24 has intelligent motion detection that can tell the difference between pets, people, and other types of disturbances. When it detects these motions, you can then store the videos locally on a microSD card, NAS drive, or in the cloud (the only one that requires a subscription). 
While you can do all this with the v3 Pro, it also comes with an additional Smart Focus feature. When enabled, Smart Focus gives you a closer look at the people within range of your camera by zooming in on them. It does this in a picture-in-picture view so that you can simultaneously keep an eye on the wider picture of your property. 
The only problem with many motion detection features on the v3 Pro is that they are only available with a subscription. 
You're limited to 12-second video clips with 5-minute cooldowns between recordings without a subscription. You're also missing out on the people, pet, and vehicle detection package, which isn't ideal. 
With the Eufy c24, on the other hand, you'll only need a subscription for cloud storage. And since this camera has local storage, it's not entirely necessary. 
So, since their motion tracking capabilities are similar, we're going to give the edge to the Eufy Solo Indoor Cam c24 here for its lack of subscription. It doesn't seem fair that you must pay for roughly the same features with the Wyze Cam Pro v3. 
Motion and Sound Detection + Subscriptions Winner: Eufy Solo IndoorCam c24 
---
Audio 
If you want to talk to people and pets through your camera, it's hard to go wrong with either camera. Both the Eufy Solo IndoorCam c24 and the Wyze Cam Pro v3 come with two-way audio; this means you can speak to anyone within range of the camera, and they can speak to you. 
That said, the c24 does offer a cool little feature for those with pets. When you enable the Pet Command feature, it will play an audio recording when the camera detects a pet. This is optional, but if you plan on using the camera to keep an eye on your pet, it's something to consider. 
Since the Pet Command feature is more of a bonus, we'll call it a tie for the cameras in the audio department. 
Audio: Tie 
---
Wyze Cam v3 Pro vs. Eufy c24: Which Should I Choose? 
The choice is clear regarding these two affordable home security system cameras: the Wyze Cam v3 Pro is the way to go. It provides consistently better video resolution (at least if you're using HomeKit with the c24), better integrations, more night vision options, and more versatility than the Eufy model. And all of this is on top of similar audio functions and motion and sound detection to the c24. 
However, there are some excellent reasons for choosing the Eufy IndoorCam Solo c24. If you're not planning on using it outdoors, don't care for the color night vision or IFTTT integration, or don't want to sign up for a subscription, then the c24 is still a solid choice. You may even opt for some of their other models, which you can find here. 
Overall, you're getting a quality home security camera in either case, so you can't go too wrong! 
~~~ Check Price: Wyze Cam v3 Pro ~~~
~~~ Check Price: Eufy IndoorCam c24 ~~~
---
Further Comparisons
To see how the Wyze Cam v3 Pro stacks up against other competitors, here's some additional reading: