Tower speakers have come a long way. If you fancy yourself a retro enthusiast or vintage collector, you may remember, or even own, tower speakers from long ago.
They were about three feet high, encased in wood laminate, and had a black cloth speaker covering. If you turned the music up high enough, you could watch that black covering bounce in time with the beat.
Today, tower speakers are smaller, sturdier, and come with various features meant to delight every one of your senses. Did you know that some newer models even have built-in light shows? Truth be told, we're not even sure you can call them tower speakers anymore – most have been rebranded as sound systems or, in the case of JBL, PartyBoxes.
If you've decided to purchase a JBL PartyBox speaker, you'll want to ensure the sound quality is top-notch. There's nothing more disappointing than a poor listening experience after you've invested the research, time, and money into your sound system. Fortunately, you can fix many sound quality issues by adjusting your Bluetooth speaker's equalizer settings.
If you are debating whether or not you could improve your sound quality, we can help you determine the best equalizer settings for your JBL PartyBox 310 and JBL PartyBox 110. Let's get started.
---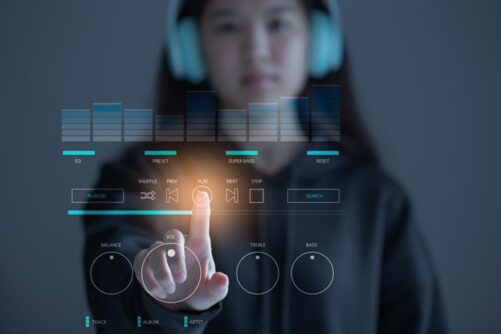 What Are Equalizer Settings Anyways?
Every ear hears music a bit differently than the next. People may also have different audio preferences when listening to their favorite tunes.
An equalizer (EQ) allows you to refine audio settings to suit your ear. Essentially, EQ is a filter that isolates specific frequencies. You can adjust these frequencies through EQ to boost, lower, or leave them unchanged.
This allows you to customize your sound by emphasizing specific frequencies over others. If you love a heavy, throbbing bassline, EQ will enable you to boost bass heavy music, so the speakers seem to vibrate with every riff. Want to isolate a vocal track? EQ can do that too.
---
Should EQ Settings Be Adjusted Based on the Type of Music You Listen To?
There are two schools of thought when it comes to answering this question.
Some would argue that once you have established an EQ setting that is pleasing to your ear, you can continue to use this same setting regardless of the genre you're listening to. Those same people may suggest that EQ settings address deficiencies within the unit, so once you've worked out the kinks, there's no need to revisit them.
Another group suggests that EQ settings should be adjusted with each genre of music. For instance, if you're a big fan of rock music, you may up the bass and treble while keeping the mid-flat for a classic "V" shaped setting.
You may up the treble for voice clarity if you're a podcast listener. You don't have to be an audiophile to adjust your EQ settings based on the genre of music because the result is always the same: EQ settings are best when they sound best to you.
---
What Are the Best Equalizer Settings for the JBL PartyBox 310?
The JBL PartyBox 310 is an all-in-one sound solution suitable for professional and recreational users alike. It is battery-powered, has a booming sound profile, a bass boost feature, and useful inputs for musicians like mic and guitar inputs, as well as bass, treble, and echo controls for the mic.
It also has circular RGB lights to really bring the party, built-in wheels, and a handle so you can take the party mobile (just be careful as this unit weighs approximately 38 pounds).
Reviewers of the JBL PartyBox 310 note that it has a powerful sound at max volume without much compression but also has a narrow soundstage meaning that your listening experience can vary based on where you're positioned in relation to the unit itself.
Many reviewers agree that hip-hop and electronica sound great with the JBL PartyBox 310's default EQ settings. However, if you're looking to refine these settings for alternate genres or to suit your listening ear, then we can recommend the following:
Since the JBL PartyBox 310 has bass boost settings, start by turning that up to 1 (Deep); then go into your EQ and turn the bass up by 2. Leave your mid and treble flat.
This setting gives you that full bass sound and feel and helps to reverse some negative user feedback that the party speaker tends to flatline its deep bass output once you exceed 60-65% volume.
You can also bring out the bass even more with proper positioning. Placing the Bluetooth speaker next to a wall or in a corner allows you to use the architecture of your home to your advantage and may increase the speaker's overall soundstage.
---
What Are the Best Equalizer Settings for The JBL PartyBox 110?
The JBL PartyBox 110 has similar specs to the 310 models. as you may have guessed. Users say that the PartyBox 110 can produce room-filling sound, has excellent battery life, and is a more portable speaker than the 310. It also has circular RGB lights, the Bass Boost feature, and mic and guitar inputs.
On the neutral to the negative side of things, users note that the JBL PartyBox 110 does sacrifice audio clarity at maximum volume and can sound hollow when the Bass Boost feature is not activated.
If you're interested in addressing these perceived deficiencies, try out the following EQ setting:
First, make sure the Bass Boost setting is turned to 1 (Deep); then try out the classic "V" setting with your bass at 2, mids flat, and treble at 2.
Activating the Bass Boost feature and tuning your EQ settings to a "V" shape will help bring a more boomy sound profile to the unit and address the clarity issues seen when played at maximum volume.
Unlike the PartyBox 310, the PartyBox 110's sound profile isn't affected much by positioning. For this reason, many say that the sound profile is singular but sufficient for the unit's size and price point.
Depending on the user, this can be both good and bad – the sound output is consistent, but if you cannot address any of the unit's deficiencies by adjusting the EQ settings, your options for overall improvement may be limited.
---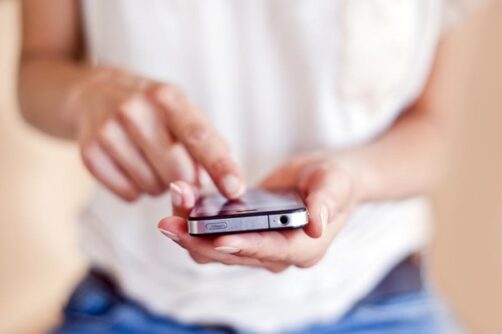 How Do I Access My JBL Speaker's EQ Settings?
Now that you know what EQ settings to start with, you may wonder how to tweak them.
When you unbox your new JBL PartyBox 310 or JBL PartyBox 110, you will be prompted to download the JBL PartyBox app. Once you've downloaded the app from the app store and connected your device, you'll notice a tab for Equalizer Settings along the bottom navigation.
In this tab, you can either work with the suggested presets or adjust the EQ settings on your own.
Presets may be a fun place to start, as JBL has curated sound recommendations from famous DJs like Armin Van Buuren. If you prefer to adjust EQ settings to any of the profiles listed above, you can work with the JBL PartyBox app's audio to adjust the bass, mid, and treble settings with a simple slide of your finger.
---
I've Adjusted My EQ Settings, But I Still Don't Like The Sound. What's Next?
If you've played with your EQ setting and are still unhappy with the sound quality, there is another step you may want to try. Many devices and certain music streaming services also have equalizer settings.
For instance, you can adjust EQ settings on an iPhone under Settings > Music > EQ. In Spotify, you can adjust the EQ settings in the app by tapping the gear icon, selecting "playback," and choosing "equalizer." Changing the settings in your device or your streaming service can also positively or negatively impact the sound of your wireless device. So, feel free to play around!
It's important to note that adjusting multiple equalizers at the same time (i.e. using the EQ on your speaker and your Spotify account) can significantly reduce audio quality. If your music sounds unexplainably bad, make sure that one EQ is set to default and that the other EQ is being used for adjustments.
If you're still confused or believe your sound isn't reaching its full potential, an audio technician may be your best bet. A trusted technician can fully assess your sound needs and preferences and provide a custom solution.
---
Final Thoughts
Whether you choose the JBL PartyBox 310 or JBL PartyBox 110, there are plenty of reasons for you to be happy with your choice. JBL has been in business for 70 years and has worked to perfect its brand to become one of the industry's leading home audio suppliers.
If you ask JBL users what they like most about their products, most will point to how "sonically accurate" the speakers are, their ease of use, and consistency across all mediums. JBL speakers produce quality results in restaurants, at home, or on the go.
For many people, the best equalizer setting is a subjective topic. After all, every person perceives sound differently and has different listening preferences.
Some people love the house-shaking feel when you crank up bass heavy music, while others prefer a softer approach. The settings mentioned above provide a nice starting point for enjoying the full potential of your JBL PartyBox 310 and JBL PartyBox 110 sound system.