Having a smart home can make your life exponentially easier and more comfortable. You can control lights without getting out of bed, turn on music without leaving the couch, or lock the doors from wherever you are!
The possibilities are endless and impressive. But, like with any new technology, there are bound to be problems.
The Apple HomeKit is many people's choice for a smart home system. An excellent pairing for this system is the Philips Hue Bridge, which can dim your lighting and change the hue of your lights for the perfect color ambiance.
While both systems are exciting, they can be difficult to use together. If you're having connectivity issues between your Apple HomeKit with the Philips Hue Bridge, consider this your comprehensive troubleshooting guide.
---
How to Connect Hue Bridge and Apple HomeKit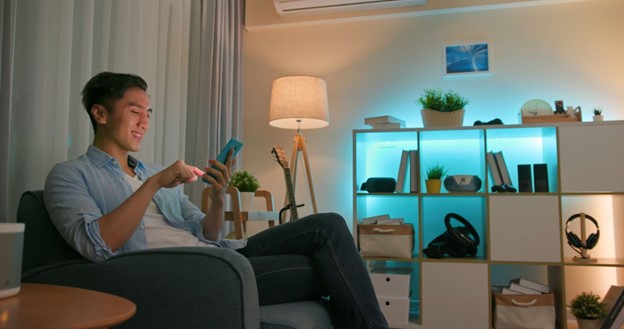 If you just installed the Philips Hue Bridge or the Apple HomeKit, you need to connect the two systems before they operate together. Follow the steps below to connect the two systems.
Open the Philips Hue app on your phone or another mobile device.
Go to your device's settings and select the HomeKit and Siri pages. It may be located under the Voice Assistants page.
Select the button labeled Pair Bridge.
You'll be prompted to name your home. Type in your desired name and click Create Home.
Next, you'll be prompted to scan an ID or QR Code associated with your Bridge. The code or ID should be on the underside of your Bridge. Scan it.
The Philips Hue lighting will be added to your home's options, and you can organize, group, and categorize the lights in your home.
Once you connect the two systems, you need to add the Philips Hue lights as an accessory in the Apple Home app. Start by opening your Home app.
Click on the plus (+) symbol and then select Add Accessory.
When prompted, click Allow.
Type in your hue light code or rescan the QR code on the underside of your Philips Hue product.
Fill in the requested information (room, name, location, etc.).
Select Done. You should now be able to control the hue smart lighting with your Apple HomeKit.
---
How to Fix the Connection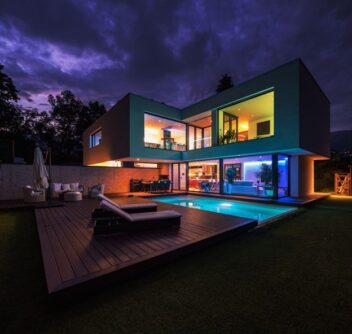 Unfortunately, the connection issue between Philips Hue Bridge and many home apps, especially the Apple HomeKit, needs a clear and guaranteed solution.
But we have a few fixes you can try that have worked for some Phillip Hue Bridges users. Before you give up on the beautiful light hues you envisioned, give these tricks a chance.
Check the Network and Phone VPN
This may sound obvious, but you'd be surprised how many people neglect to connect the HomeKit and the Bridge to the same network.
If the two devices are on a different network, they can't communicate. Even if you set the two devices to the same network when you first set everything up, they can switch to a different network than they were once connected to.
After you ensure the two systems are on the same network, check that your VPN is off. Your phone can't communicate with the systems if a VPN is on, and a VPN can give fits to various smart home setups.
Update Firmware and Software
If either system's firmware or software is not up to date, the devices likely won't work. Software and firmware are more likely to cause issues if it's been a while since you updated them. But if you miss a significant update, it can affect your accessories immediately.
The Apple Bonjour software should support your Apple router. This software helps discover different devices and accessories on the network. To update your software and firmware for the HomeKit, log in to your iCloud account and check that you have the latest software installed.
Add a Device to the Same Network
This troubleshooting trick doesn't make much sense, but users have reported that it seemed to fix their Philips Hue Bridge and Apple HomeKit connection issues.
Add a different device to your Apple Home app. You can add the Apple HomePod or a different accessory. This connection is like a test, but it can also wake up your HomeKit, so it's ready to connect to other accessories, like the Bridge!
This trick only worked for a handful of users, but it's worth a shot.
Troubleshoot the Philips Hue App
If all your firmware and software are up-to-date, both systems are connected to the same network, and adding a device doesn't work, the next step is to troubleshoot the Philips Hue app. To troubleshoot or "toggle" the Philips Hue app, follow the easy steps below!
Open the Home App on your phone.
In your settings, go to the Privacy tab and select the HomeKit app.
There will be a toggle switch you can use to enable and disable the Hue. Disable it.
Restart your phone.
Return the HomeKit settings under the Privacy settings and enable the Hue.
After this, your HomeKit and Bridge may communicate. If they don't, try restarting your phone again with the Hue toggled on.
Reset Apple HomeKit
Another troubleshooting option is to reset your Apple HomeKit. This solution rarely works but has proved successful for some smart home users.
Go into your Home app and click the home icon at the top left of the screen. You will see an option at the bottom of the page that says Remove Home. Select this option and confirm your decision.
This will reset your Home app and HomeKit, and after, you can reconfigure the settings and try using it with the Bridge accessory.
If you could connect a different device to your HomeKit in the troubleshooting step mentioned above, resetting your Home app will likely not help.
Reset Hue Bridge
The last thing you can try is a complete reset of your Philips Hue system. When you do this, it will wipe the configuration and be brand new. This reset can be slightly inconvenient, but it's worth trying if all the troubleshooting tips above do not work.
To restore your Hue Bridge to factory settings, take it off the wall and turn it upside down, exposing the underside. You'll see a tiny reset button, which you can press using a sewing needle, paper clip, or toothpick. Hold the reset button down until all the Bridge lights turn off. And that's how you do a reset!
After the reset, you'll need to reconnect all the Hue lighting and redo your configurations, like lighting groups and names. Once you do this, reconnect to the Home Kit and use the Bridge.
You can reset it by selecting the "reset HomeKit pairing" option in the iConnectHue app. However, this reset method is usually less effective than a factory reset of the device itself.
---
The Bottom Line
While Apple and Philips are both aware of the situation, there is no ETA on when a solution will be implemented.
For now, all users can do is try the troubleshooting hacks in this article that have worked for some smart homeowners.
Give these tips and tactics a try; hopefully, they'll work. But there is no guarantee, as this is a design issue that must be solved by Apple and/or Philips.
---
FAQs
Below are some commonly asked questions concerning the Philips Hue Bridge device.
How many lights can you control with the Philips Hue Bridge?
This accessory allows you to control up to 50 bulbs and lights throughout your home.
How long is the Philips Hue warranty?
The warranty on different products will vary, but the Philips Hue Bridge has a warranty of two years, during which they'll replace the accessory if it malfunctions. However, the lack of connection discussed in this article does not currently fall under their warranty.